Summit students in Lissa Thiele's Sociology of Law class put on a Mock Trial during their Celebrations of Learning event. S
tudents presented the case of The Republic of Rome v. Marcus Junius Brutus. The entire class participated and no one had any idea what the verdict would be!
Present at the trial was the Prosecution Team, Defense Team, numerous witnesses, the Judge and the Bailiff. The jury, made up of peers and one parent participant, deliberated at the end of the trial and handed down their verdict.
Want to learn if justice was served?
You can check out the mock trial in its entirety by visiting the following link:
https://youtu.be/Jx34MdR-XBw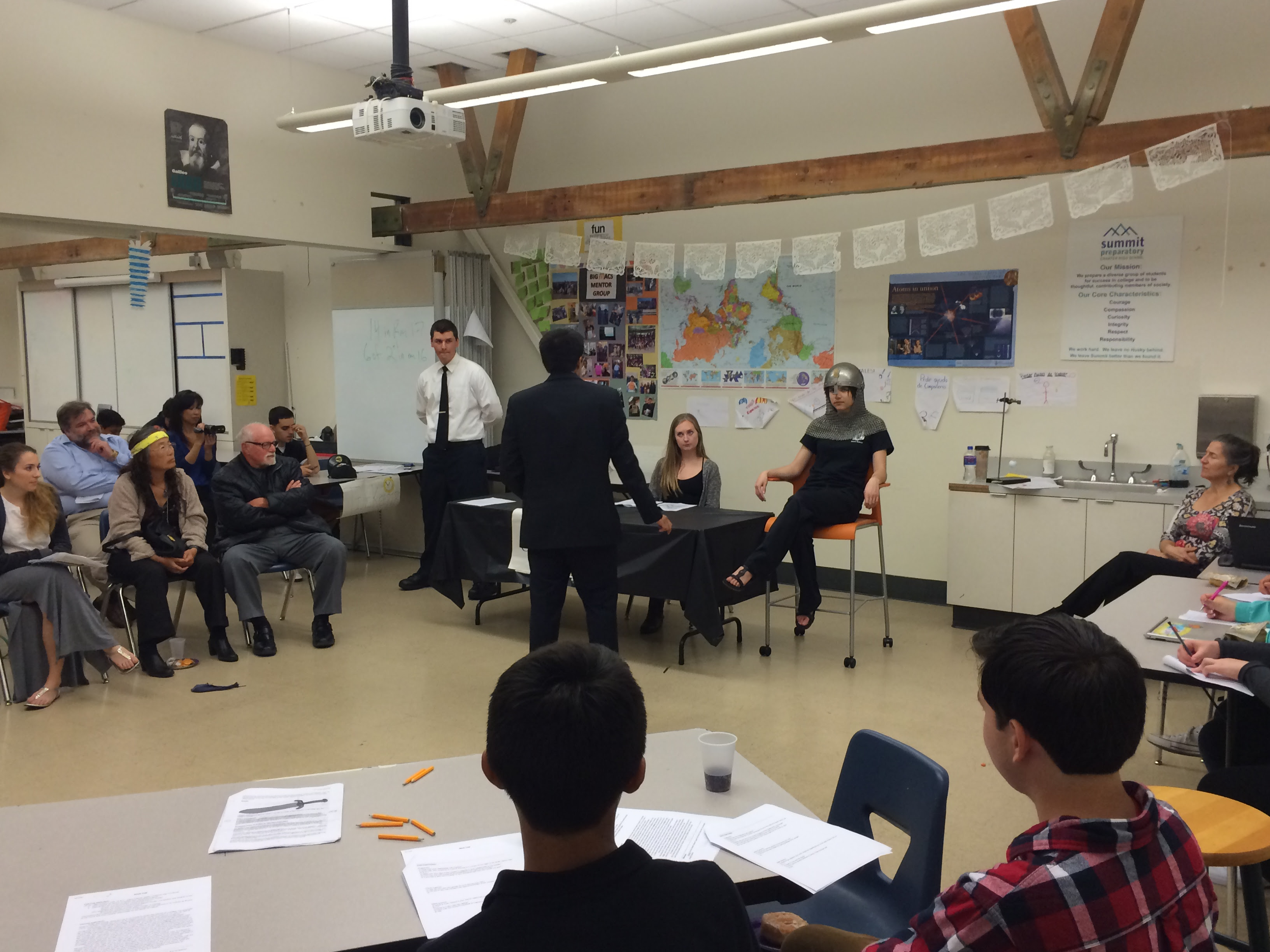 Students were asked to reflect on their experience participating in the mock trial. Here are a few excerpts of what they had to say:
"I am now really excited to serve in a jury. It seems very interesting to have a say in the government and how people get prosecuted. I also really liked the case because I was leaning towards both sides and it was cool to see how the jury gave the final verdict. It was a truly unique learning experience I am sure not to ever forget."
- Elias A.
"Everyone was able to see, first hand, the effort and dedication that people put into the trial. There was so much passion that people had and who you are as a teacher was really able to shine through. My parents were going on and on about it in the car. They were saying this was the best class I could have possibly taken and that it was obvious I got a lot out of it." - Christina K.
"I have no other words to describe last night's trial other than amazing. It completely exceeded my expectations." - Madison S.